Try Enterprise Threat Protector for FREE
Start protecting your business against targeted threats today
The volume and rate of complex targeted threats such as malware, ransomware, data exfiltration, and phishing continue to rise exponentially, and companies are struggling to effectively protect against them.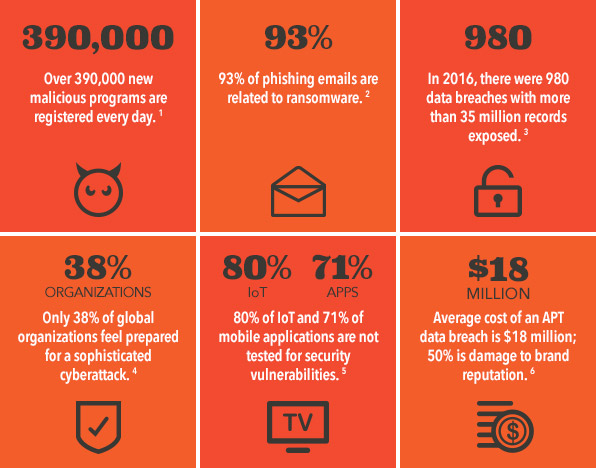 Akamai's Enterprise Threat Protector (ETP) enables security teams to proactively identify, block, and mitigate targeted threats. Powered by real-time intelligence from Akamai Cloud Security Intelligence and Akamai's proven, globally distributed recursive DNS platform, ETP efficiently delivers security, control, and visibility to the enterprise while easily integrating with your existing network defenses.
Take advantage of our free trial to discover the impact ETP can have on your business.

Certain terms and restrictions apply.
1. https://www.av-test.org/en/statistics/malware/
2. http://www.csoonline.com/article/3077434/security/93-of-phishing-emails-are-now-ransomware.html
3. Identity Theft Resource Center: 2016 Data Breach Category Summary,
http://www.idtheftcenter.org/images/breach/ITRCBreachStatsReportSummary2016.pdf
4. ISACA 2015 Global Cybersecurity Status Report,
http://www.isaca.org/cyber/Documents/2015-Global-Cybersecurity-Status-Report-Data-Sheet_mkt_Eng_0115.pdf
5. Arxan: 2017 Study on Mobile and Internet of Things Application Security,
https://www.arxan.com/2017-Ponemon-Mobile-IoT-Study
6. Ponemon Institute - The Economic Impact of Advanced Persistent Threats,
https://www-01.ibm.com/common/ssi/cgi-bin/ssialias?htmlfid=WGL03060USEN