Report: Securing the Enterprise Against Cyber Attacks
71% of IT and security professionals report that they struggle to prevent advanced, targeted threats from negatively impacting their enterprise. And less than 40% rate their organization's ability to launch or implement countermeasures against cyber criminals as very effective.

Businesses require better protection against malware and DNS-based exfiltration. To identify the most significant challenges to achieving a more secure enterprise, Ponemon Institute — a renowned research center committed to privacy, data protection, and information security policy — surveyed 604 IT and IT security practitioners.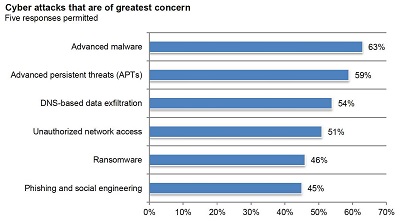 Read the full report from Akamai and Ponemon to examine:
The types of cyber attacks that are of greatest concern
The most significant barriers to a strong cyber security posture
The security practices and perceptions of high-performing organizations
The inherent risk presented by each of the seven network layers
The most promising cyber security technologies and best defenses against DNS-based attacks