The Media Delivery Cookbook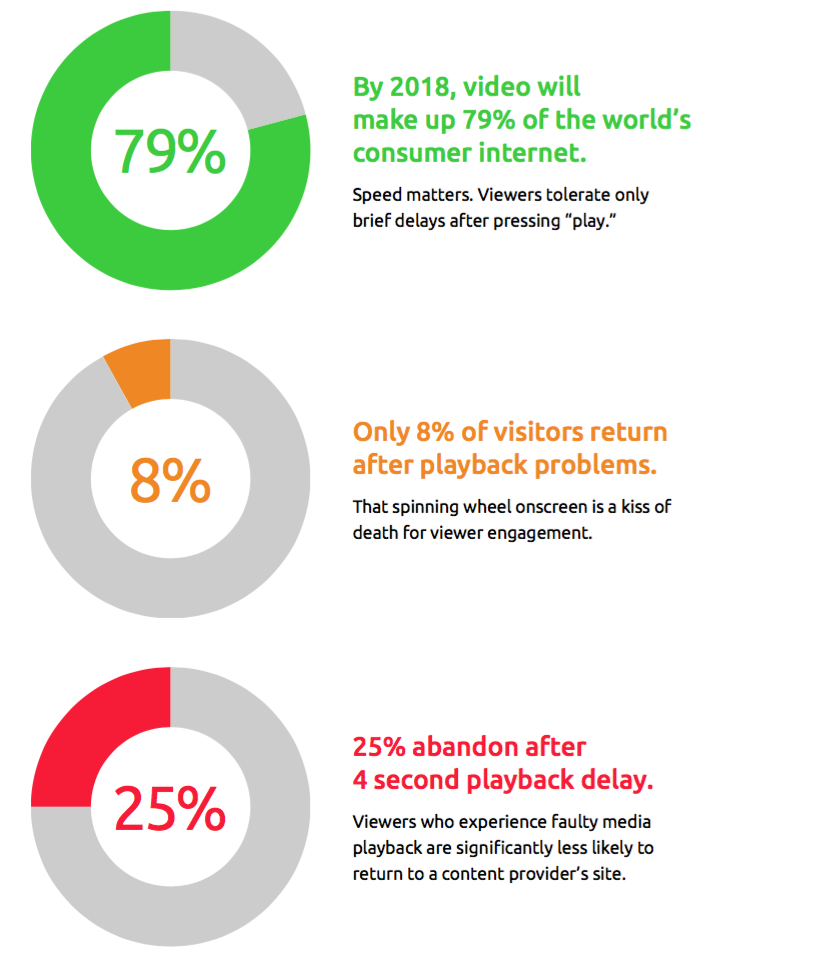 Read Akamai's Guide: "Delivering High Quality Online Media in a Hyperconnected World"
Media delivery is fast becoming the primary source of traffic on the Internet, requiring media providers to use a media CDN for media analytics and content delivery. Viewers expect high quality media to be delivered without buffering or stalling. Meeting user expectation without a media CDN isn't easy.
Learn how a media CDN can provide the analytics needed to track and improve performance for your media delivery solutions. This comprehensive eBook is your go-to guide to using a media CDN for fast, reliable and secure media delivery.
Download today and learn:
Why quality media delivery matters in the race to win over online viewers
How to deliver media faster with a simplified media delivery and preparation workflow
How to implement a scalable media CDN infrastructure to accommodate future growth
The best practices for media analytics and optimization using a media CDN
How to improve delivery of engaging media programming to every device type