Building High Performance Mobile Experiences Webinar
As the mobile mind shift accelerates in 2016, software and technology firms are under increased pressure to deliver great customer experiences across any device, anywhere. On smartphones alone 52% of users expect mobile web pages to load in 2 seconds or less; a daunting reality for technology firms to address.

Compounding this, reducing time-to-market and ensuring easier data access have always been top priorities for developers. Performance – especially mobile performance – is a key pillar of quality that app development and delivery teams often overlook in their race to market. Organizations must decide if they should build or partner to ensure that they can meet time-to-market and customer experience goals at the same time.

Join Akamai and guest speaker Michael Facemire, Principal Analyst at Forrester Research, in a discussion that dives into the problem areas that impede mobile performance and provides guidance on this not-so-black-and-white dimension of quality.
You will learn that:
Great mobile experiences require great performance
Performance must be a focus throughout the IDEA life cycle
Architectural complexity hurts performance

Guest Speaker: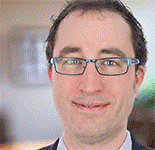 Michael Facemire, Principal Analyst, Forrester Research
Michael serves Application Development & Delivery Professionals. He is a leading expert on mobile software development, software development processes, and next-generation software architectures.